A Soldier Talks
Patrick Bieneman
Interviewed by Lois Swoboda, Project Volunteer

I served in Vietnam from April 1968 to April 1969. I was an Infantryman in Charlie Troop, 1st Squadron, 9th Cavalry Regiment, of the 1st Cavalry Division.

We were a reconnaissance unit made up of mainly three platoons. There were the "RED", the "White" and the "Blue" platoons. I was in the "Blue" platoon. It was a 17 man infantry recon platoon. The "Red" platoon was made up of Cobra and Huey helicopter "Gunships". These gunships were armed with thirty eight 70MM rockets and a mini-gun that could fire up to 5,000 rounds of 7.62mm ammunition. The "White" platoon consisted of Light Observation Helicopters. They were the "Eyes and Ears" of our unit.

The White platoon would go into and area and search to see if they could see anything suspicious. If they did, we were deployed to that area. If we made contact with an enemy force we would call in the Red platoon to bring maximum fire on the enemy location. When an enemy unit of a very large size was encountered, a full size infantry company would be called in and we would be extracted.

A second mission of the Blues was to secure any and all downed helicopters in our area and ensure the safe extraction of the crew. If the crew didn't survive we would ensure that their remains were recovered and sent home for proper burial.

Some experiences just stay with you. One of our helicopters got shot at near a village. We were called in to see if we could find the enemy soldiers that did the shooting. While on the ground another helicopter got shot at. We went to that area to do a search. A young ( maybe 18-20 y/o) female Vietcong soldier was found with her weapon still strapped to her back. She had jumped into a creek and drown herself instead of being captured. She laid on the bank with her eyes wide open and a look on her face as if to say "Why me?". That face and those eyes still haunt me today in Flashbacks and nightmares.

Another time, we were called out on a mission because some enemy soldiers had been spotted moving towards a fire base. As we flew into the area the artillery was still firing rounds into the area and the cobras were still firing rockets and mini-guns. We were told that some enemy soldiers were still moving. When we landed we were met by a full size (40 man) infantry platoon from another unit. As we began to move forward an enemy soldier was spotted crawling over a log. My squad leader fired at him and hit a Rocker Propelled Grenade (RPG) that was strapped to his back. The grenade exploded and I was hit in the leg with a piece of shrapnel. Our medic (DOC as we called him) came forward to bandage my leg. The lieutenant from the other unit came up to see what was going on. At this same time we had an enemy soldier about 100 feet out in front of us shaking a small tree. Our interpreter tried to talk him into giving up. After a few minutes he yelled something about not giving up and all hell broke loose. While he was shaking the tree and we were focused on trying to get him to give up, his friends set up a "Horse Ambush" around us. They fired AK-47's, M-1 carbines and RPG's. The RPG's were fired into the trees so that when they exploded the shrapnel would go everywhere. The Lieutenant next to me was shot in the head and died instantly. Doc was shot in the head but luckily for him it was more of a grazing wound. Our platoon Sergeant was shot 13 or 14 times up and down his left side. Luckily for him no major organ or artery was hit. I received shrapnel wounds to my left hand, left ear, and my face area. As we moved out of the area and back to the helicopters, Doc and I were the last two out. I was the Radio man and I stayed in contact with the helicopters above us and would pop smoke grenades to let them know where we were and where the enemy should be. Doc was going into shock because of the amount of blood he had lost. He would walk for a while and then he would crawl for a while. We made it out.

The Platoon Sergeant was evacuated all the way to Japan. When he was almost all the way recovered they told him he was going back to the states. He said NO. He wanted to go back to Vietnam because he still had three months to go on his tour. Doc and I were sent to a hospital in Long Ben. While there they removed shrapnel from my face and ear canal. One piece had landed just this side of the ear drum. As we recovered from our wounds each of us returned to our unit.

When I returned to the states I was processed through Fort Lewis, Washington. When we arrived at the Seattle-Tacoma airport were harassed and spit on. We stayed together for protection until our flights departed.

I ran into the Platoon Sergeant some 12 years later. He finished his last three months in Nam and came back to the states. He was getting ready to retire.

I had two pieces of shrapnel removed from my right eye and one piece from my left eye in 1977.

In 1988 I made contact with Doc. He has had a hard time with his Post Traumatic Stress Disorder (PTSD) and had many of us. The Veterans Administration started a PTSD program. The first was at Coatesville, PA. Recently Doc attended a course or the program. While there they took care of all of his needs not just his PTSD. Doc is a better man today. PTSD will never be eliminated from us however many of us are learning to control as much of it as possible thereby giving us a better quality of life.

When I returned from Vietnam I was stationed at Fort Knox, Kentucky. There I met the most wonderful lady. She was also a soldier. She had been trained as a medic but was currently working as an EKG Technician. She worked with many of the soldiers returning from Vietnam especially the burn victims. Her name was Carol Roller. For the past 38 plus years she has been known as Carol Bieneman. She was, is and always will be the love of my life. It was through her dedication and determination that I have been able to overcome as many of my PTSD problems as I have. Even with all of the counseling and classes I have attended and still attend I would not have made the strides that I have without her.

My unit lost a total of 121 men between 1965 and 1972. These were brave dedicated and honorable men. When you first arrived in Vietnam you were a young man. When you left you were a man aged beyond your years. For the first thirty days in Vietnam you were there to fight for your country. For the next 11 months you were there to make sure you and all of your comrades made it home. We never left a man on the field while I was there.

I retired from the Army in 1988. We moved to Winchester, Kentucky. Both Carol and I went to work at the VA hospital in Lexington, Kentucky. Carol was the Administrative Assistant to the Chief of Dentistry. I worked in the Outpatient Clinic as a clerk. Carol and I both did everything we could to insure that the Veterans were getting all of the treatments they deserved and the best treatment as well. We spent many hours at home helping veterans file claims for disability. Carol would give pet names to the veterans. She would call them "Mr. Loverly, Mr. Sunshine or whatever just to bring a smile to their faces. It worked.

Every other year, Charlie Troop holds a Reunion in Dothan, Alabama. Two years ago was our first reunion. The majority of men were married and had been married for a long period of time. There were no drunks. I hadn't seen any of these guys for almost 40 years and yet it was like we never missed a beat.

"I believe reunions are a part of the healing process" said Carol. "So many of these men (like Pat and Doc) thought they were the only ones suffering with PTSD until they started talking".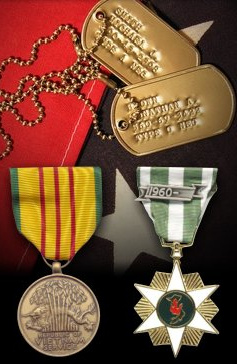 The Three Servicemen Statue South non-profit organization was created to raise the necessary funds to bring this one-of-kind detail of the original sculpture to Apalachicola, Florida. The Three Soldiers, Detail bronze sculpture, made from part of the original molds, is set on a black granite pedestal and is the centerpiece of Apalachicola's Veterans Memorial Plaza.

BOARD OF DIRECTORS
Jimmy G. Mosconis, President
Mark Curenton, Secretary/Treasurer
James S. Elliott
Al Mirabella, Jr.
George W. Duren
Helen Townsend Spohrer
Curt Blair
Dewey A. Blaylock
Jim Norton

Nick Yonclas, Legal Counsel
Genie Nichols, Assistant to President